Anchorage Zoo
This was our last full day in Alaska, and we planned on staying in or near Anchorage. The Alaska Zoo was a must see for Kelly, and I was interested too because they have a polar bear and brown bears! The zoo didn't open until 10AM, so we did little until it was time to leave. We reached the zoo a little before opening time, so had a prime parking spot!
The Bear Pair
When we visited Phillips' Cruises and Tours office in Anchorage, we learned from Carol (who volunteers at the zoo) that the zoo has one enclosure with both a polar and brown bear. They were both orphaned, and are much the same age, and were raised together. They share their enclosure, although it looks as though they will soon need to be split up.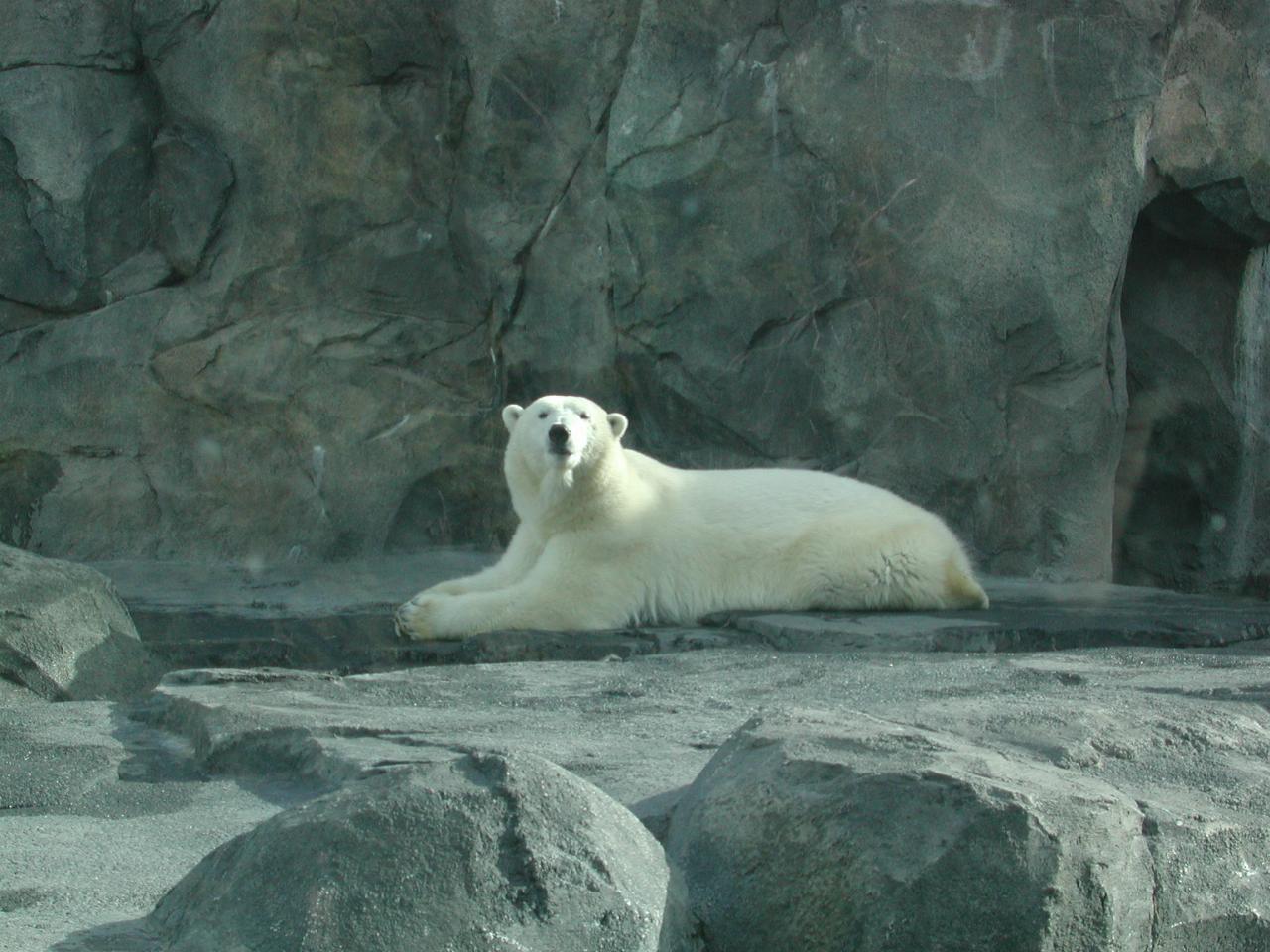 Aphun, the polar bear, giving us a good look over.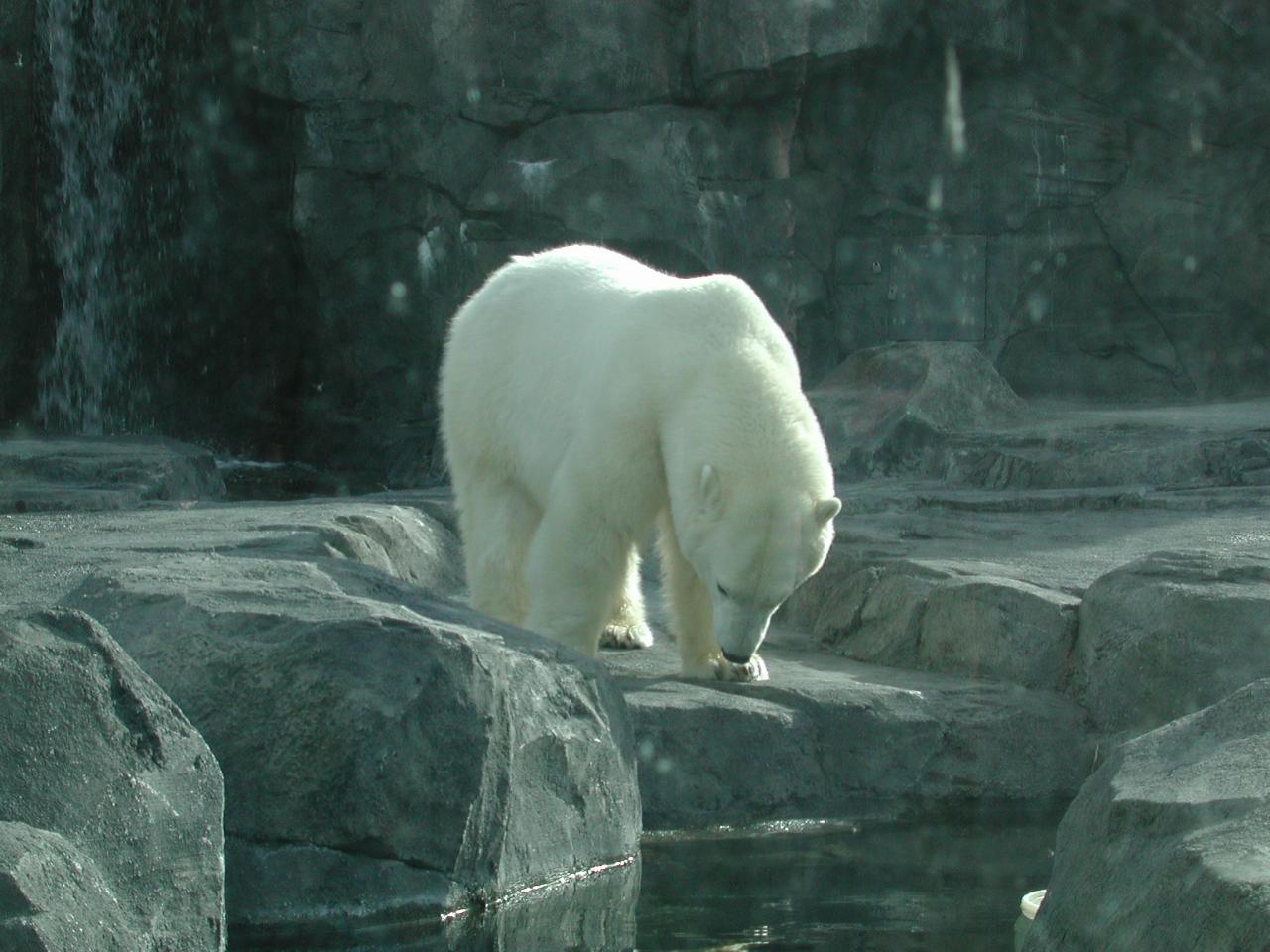 Hmmm, sniffing the water to see if it's OK to swim?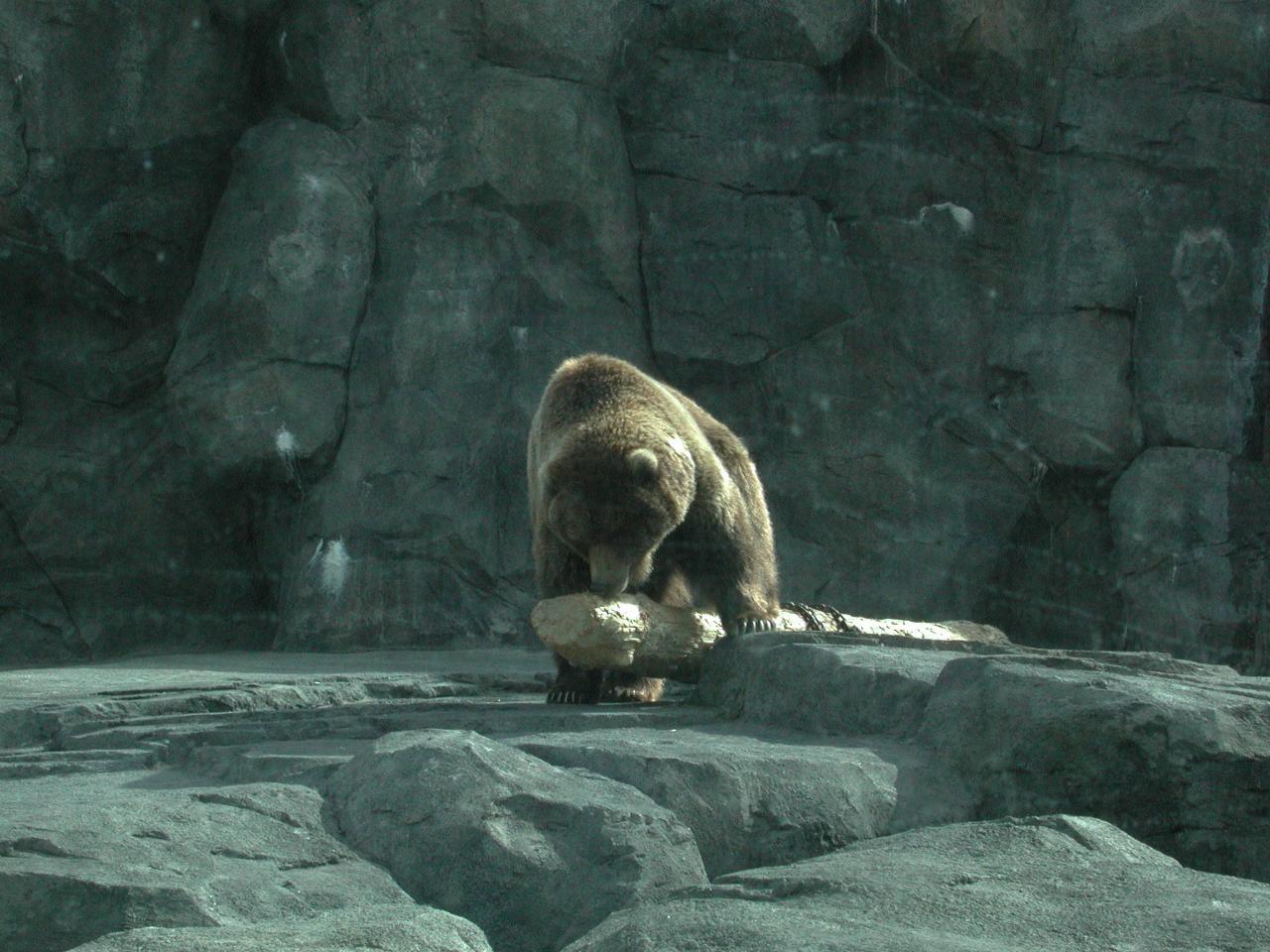 Oreo checking this log.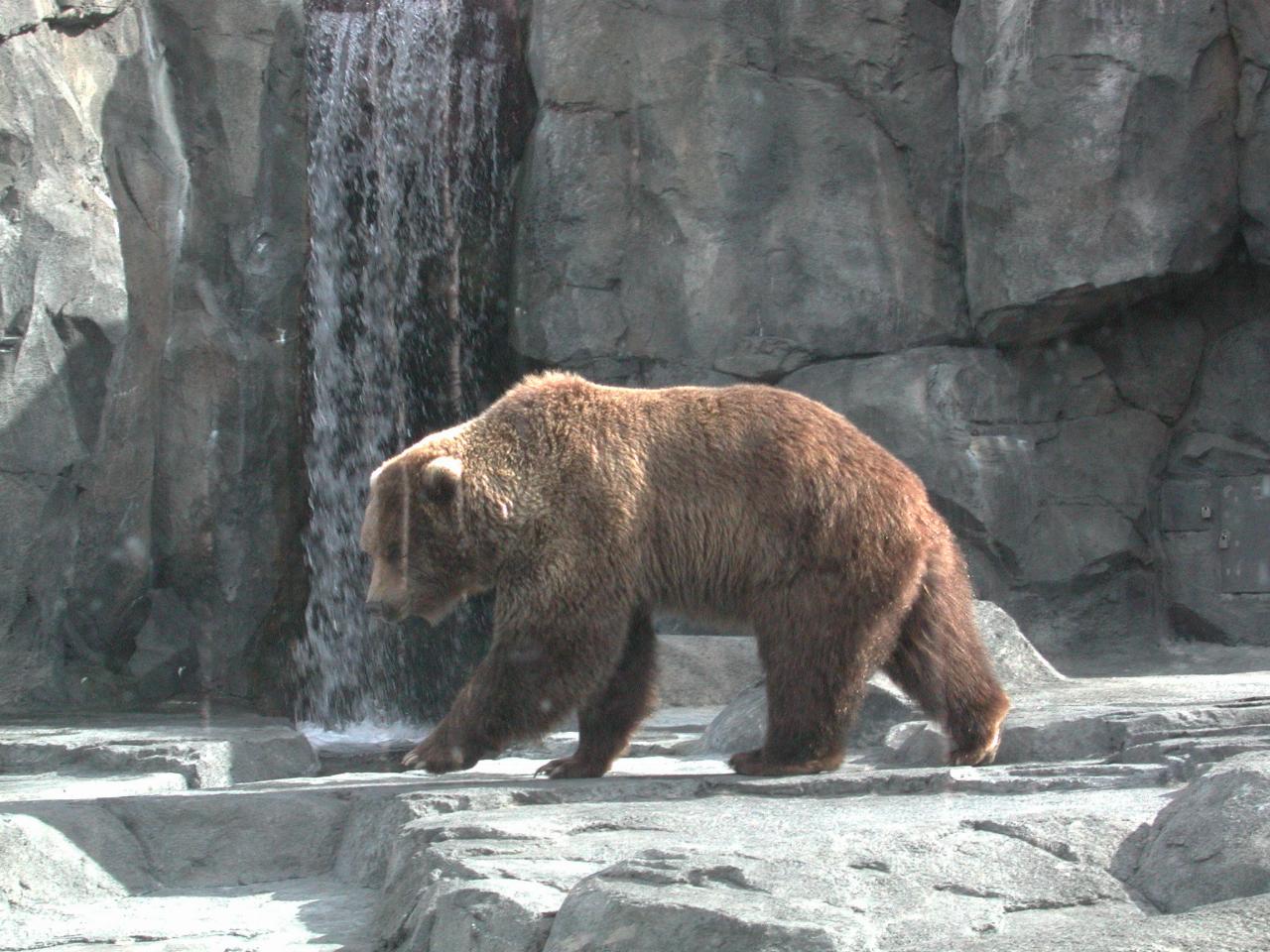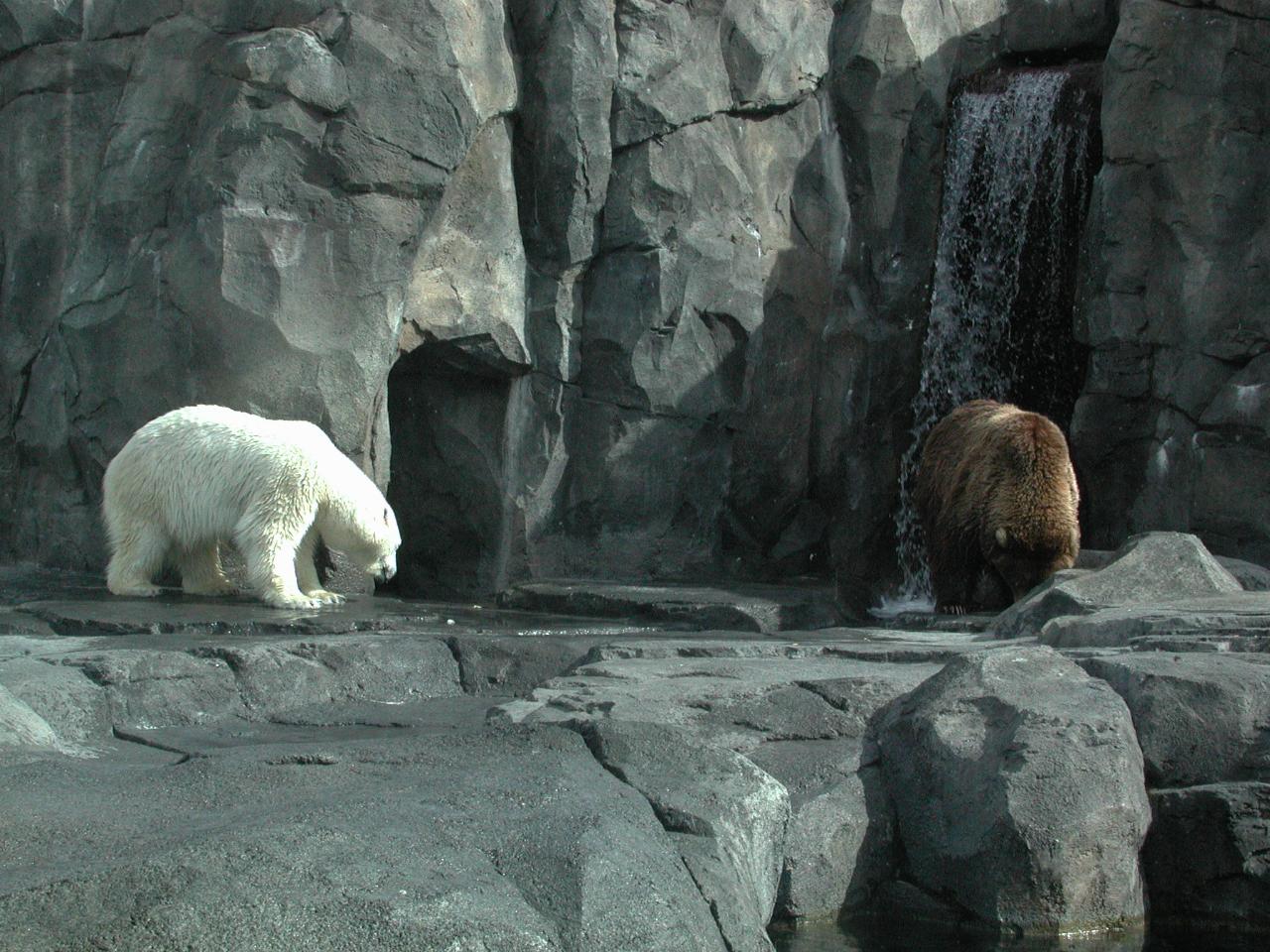 Oreo and Aphun together.

Day 9: Evening in Anchorage

Alaskan Tour
Swimming Bears